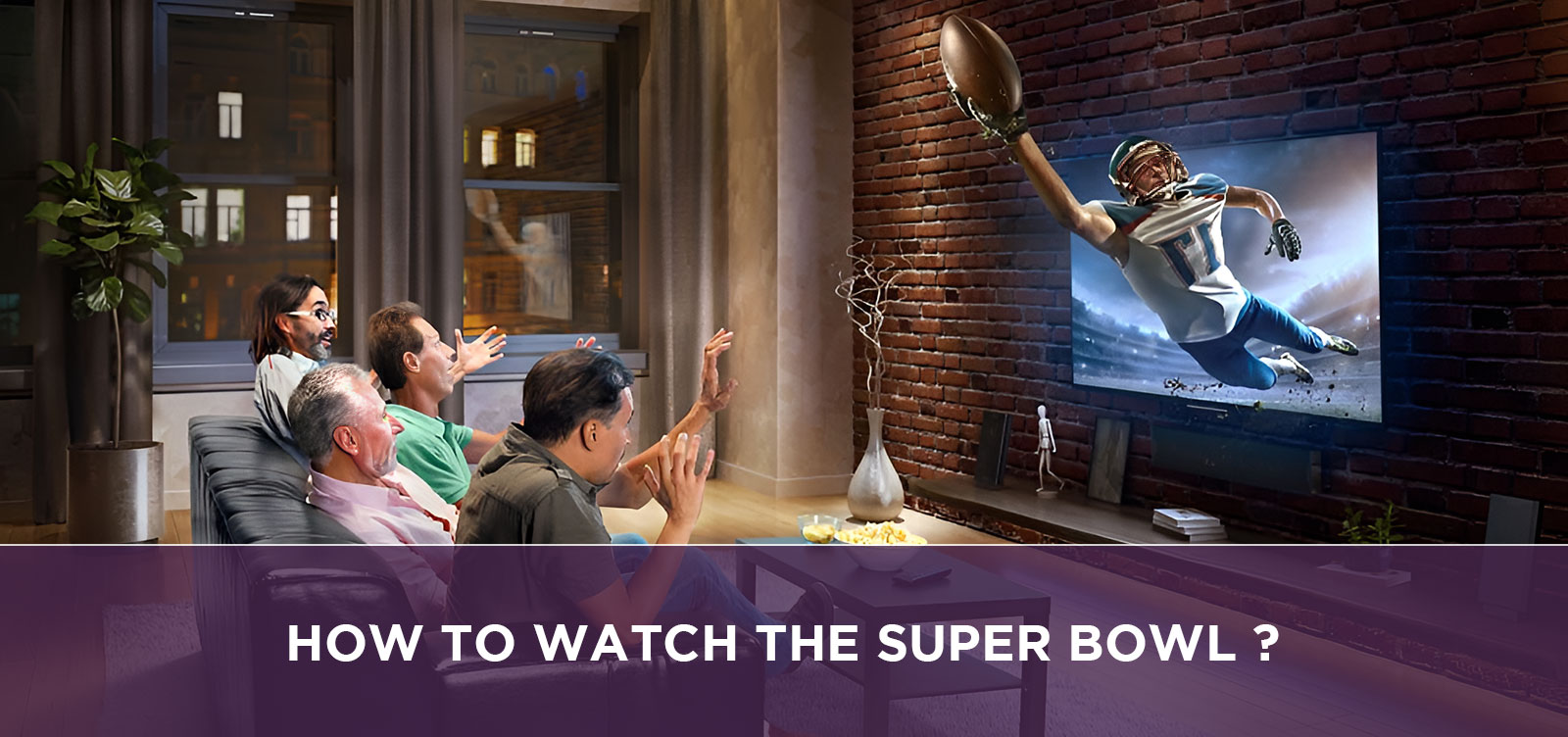 On Sunday, February 12th of 2023, all eyes will be set on the State Farm Stadium in Glendale, Arizona. Super Bowl LVII kicks off at 6:30 pm EST with coverage from FOX and Fox Deportes - home of the Cardinals! Get ready football fans – it's time for another epic night full of sports action and glory!
The electrifying championship of the 2022 NFL season is almost here! Super Bowl LVII will bring together two powerhouses from the AFC and NFC in a paramount matchup. To catch all of the action, you can use an over-the-air antenna or any cable, satellite, or streaming service that carries FOX. Don't miss out on history - tune into this one-of-a-kind clash between American football's fiercest teams!
What channel is the Super Bowl on in 2023?
Get ready for an exciting Super Bowl experience in 2023— no matter your language! FOX will be broadcasting the event with all-English commentary, while Fox Deportes is providing a unique Spanish viewpoint. Don't miss out - choose which version to watch based on your tongue of choice!
FOX and Fox Deportes give you the ultimate entertainment experience with top sports, news, hit TV shows, and more - but to get access to a full range of programming from both networks on your cable or streaming service plan be sure that it includes higher tier options.
Best TV plans for watching the Super Bowl 2023
Super Bowl is such an exciting and intense sports viewing event! Every year, the stakes get higher, and anticipation builds as two teams battle for football supremacy. With Super Bowl 2023 just around the corner, now is a great time to start planning out your best TV setup for enjoying one of the biggest spectacles in all sports. Whether you're inviting over friends to watch together or staying home solo with plenty of snacks, making sure you have great equipment and setup will be key to having an unforgettable experience.
Where to watch the super bowl?
Are you ready for one of the biggest sports events of the year? Super Bowl is almost here, and it's time to make plans for where to watch the big game. With fans from around the country gearing up for an amazing night of hard-hitting football action, there are plenty of amazing viewing options – whether you're throwing your own Super Bowl shindig or want to leave it in someone else's capable hands. You can see the super bowl with Dish Network and Directv with including in the same packages.
Conclusion
Super Bowl is just around the corner and you won't want to miss a second of the action! To access all the excitement in 2023, tune in to FOX or Fox Deportes for either English-language coverage on FOX or Spanish- language broadcast via Fox Deportes. No matter your preference though, both are widely available through regular TV subscriptions.
Don't miss a moment of the Super Bowl this year - pick up your local FOX station with ease. Just grab yourself an inexpensive Mohu Leaf 50 digital antenna ($50.71 one-time purchase on Amazon) and connect it to your TV for instant access, plus other channels carrying live sports!
Call on (855) 212-8877 to subscribe to Chenal on your Satellite TV provider.