What is DISH Network Flex Pack?
DISH Network Flex Pack is a customizable skinny TV package option offered by DISH Network. The package includes 50 popular channels and the option to add smaller channel packs for an additional monthly cost. The Flex Pack allows customers to choose and pay for only the channels they want without having to pay for unwanted channels. Customers can choose from 10 channel packs and add premium networks such as SHOWTIME and STARZ for an additional cost. Flex Pack customers can customize their package by adding or dropping packs at any time, and enjoy HD on-demand and DVR service from DISH. The package starts at $57.99 per month plus taxes and additional fees, and pricing varies by location and availability.
How Does Dish Flex Pack Works?
1. Start with the Base Flex Pack
The base Flex Pack costs $57.99 per month and includes 50 popular channels such as A&E, Comedy Central, Discovery, E!, HGTV, TBS, TNT, and USA. This package can be customized with additional channel packs.
2. Customize Your Package with Add-On Packs
DISH offers ten different channel packs that can be added to the base Flex Pack for an additional cost ranging from $6 to $12 per month, similar to competitors like Spectrum. These packs include more local programming, news networks, sports channels, family entertainment, and digital music. You can also add premium networks such as SHOWTIME and STARZ.
3. Add or Drop Packs at Any Time
One of the benefits of the DISH Flex Pack is that customers can add or drop channel packs at any time. If you want more channels, it's easy to order additional packs. If you find you're not watching some channels as much as you thought you would, you can simply drop those packs, and your new DISH TV price and channel lineup will go into effect on the next billing cycle.
4. Enjoy HD On-Demand and DVR Service
Just because you're choosing a skinny TV package doesn't mean you have to sacrifice quality of service. The DISH Flex Pack comes with HD programming, on-demand options, and top-rated DVR service similar to what you'd get with other DISH packages.
5. What Channels are included in the DISH Flex Pack?
The 50 channels that come with the DISH Flex Pack cannot be changed. These channels include A&E, AMC, Cartoon Network, CNN, Comedy Central, Discovery, E!, Food Network, FX, Hallmark Channel, HGTV, History, Lifetime, MTV2, Nat Geo, Syfy, TBS, TLC, TNT, Travel Channel, TV Land, and USA.
6. The Flexible and Customer-Friendly Plan
The newest option from DISH, the Flex Plan, is their most flexible and customer-friendly plan to date. Designed to allow stacking of themed channel packs on top of a 50-channel starter pack, you can mix and match to fit your viewing preferences, with over 15 channel packs to choose from. The 10 most popular packs include Locals, Kids, News, Regional Action/Sports, National Action/Sports, Variety, Heartland, Outdoor, Stars & Stripes, and Latino Bonus.
Top Feature of

DISH Flex Pack



DISH Flex Pack and internet bundle offers.
The DISH Flex Pack and internet bundle offers are perfect for customers who want reliable and affordable entertainment. With this bundle, customers can access a variety of channels with the flexibility to customize their TV lineup. In addition, they can get high-speed internet at an unbeatable price. This bundle is ideal for those who want to stay connected while enjoying the best in television entertainment.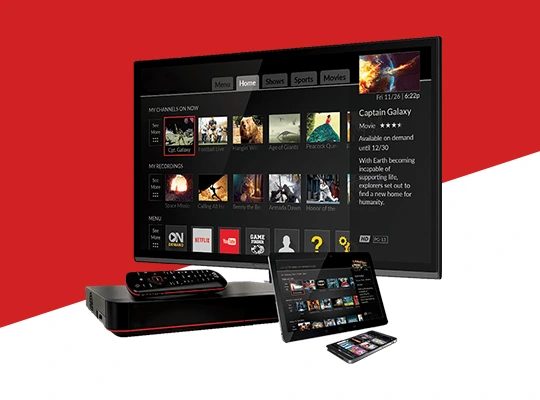 FAQs about

DISH Network Flex Pack

What is DISH Flex Pack?
This is a channel lineup from DISH Network that offers you 50 channels for $57.99 a month, then the option to add channel packs starting at $10. You can add as many or as few channel packs as you want. The Flex Pack is ideal for people who want a mix of channels at a low price.
What channels are included in the Flex Pack?
The DISH Flex Pack comes with 50 channels and may include HD service, DVR service, and installation at no extra cost. You can add channel packs for a more robust channel lineup, but each one you add will increase the monthly cost as they are not included with the DISH Flex Pack. Flex Pack can also be upgraded to include HD service for an additional $10.00/month.
How do I add or remove channel packs from my Flex Pack subscription?
If you have an active Flex Pack subscription, you can remove or add a channel pack to an existing subscription. Click here to see the steps on how to add or remove a channel pack.
Is there an AutoPay option for my DISH Flex Pack subscription?
You can automatically pay for your DISH Flex Pack subscription via your DISH account on a daily or weekly basis. To set up AutoPay, you will need to go to call (877) 471-4808. You may set up automatic payments by signing up with a checking or savings account, Visa or MasterCard, or you can get a check mailed to you every week.