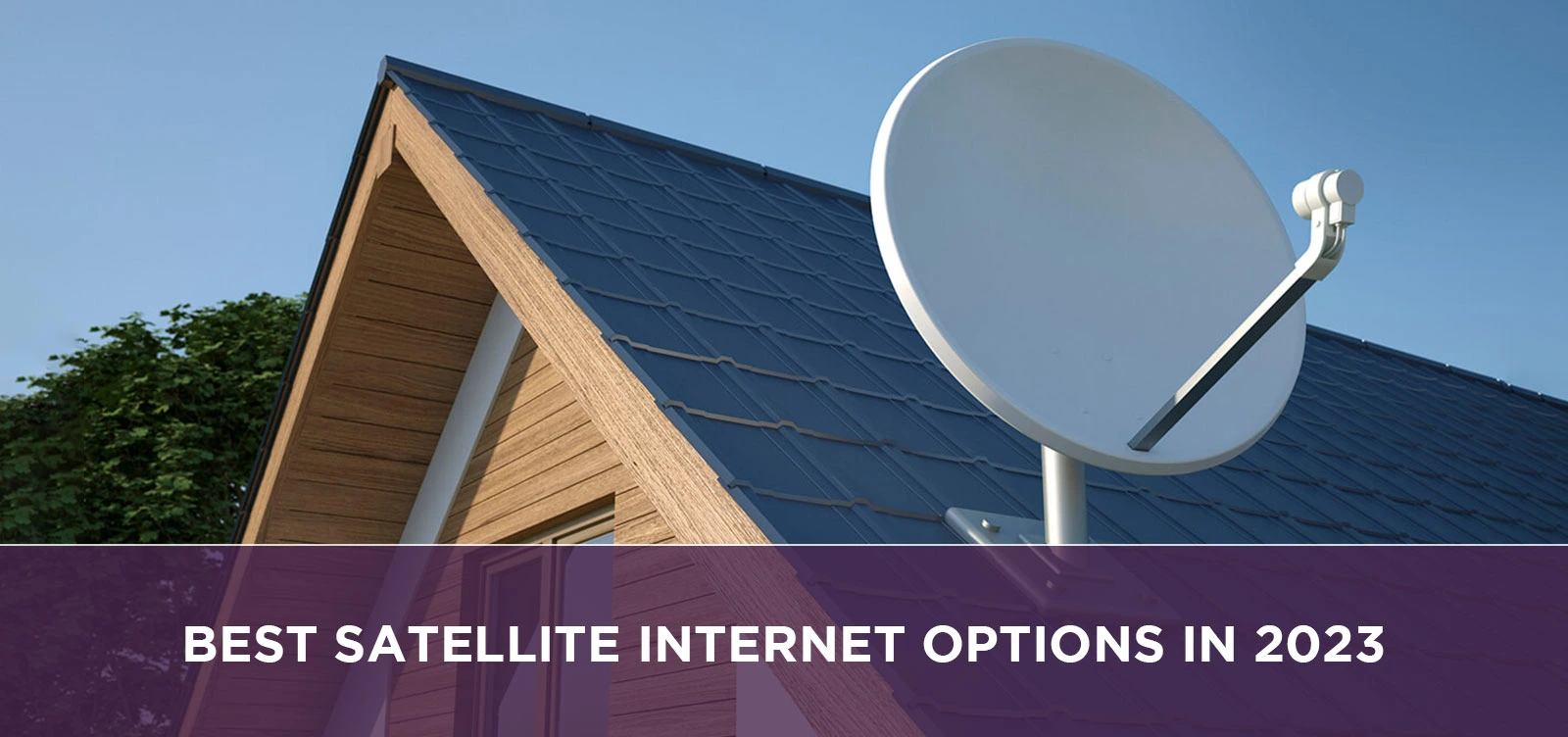 Are you tired of dealing with slow, unreliable internet? Looking for an alternative to your current provider? Look no further! We've rounded up the top satellite internet options available on the market today. From low-cost plans to high-speed packages, there's something here for everyone.
Introduction to Satellite Internet
Satellite Internet is a reliable, fast, and cost-effective way to stay connected to the Internet. It works by transmitting data through a network of satellites in orbit around the Earth. This allows data to be sent and received no matter where you are located. Satellite Internet is especially useful in rural areas where traditional wired connections are unavailable or unreliable. It also provides access to high-speed broadband services that are often not available through other methods. With satellite Internet, you can enjoy faster speeds and greater reliability than many other types of connections.
What is Satellite Internet?
Satellite Internet is a form of internet service that utilizes satellite technology to provide connection speeds up to 25Mbps. It is a great option for those living in rural areas who are not able to access other forms of broadband internet. This type of internet service requires the installation of a satellite dish, modem, and router, as well as a network cable. Once installed, satellite internet can provide high-speed internet access to users virtually anywhere. With satellite internet, users can enjoy faster download speeds and larger bandwidths than traditional dial-up connections. Additionally, satellite internet is incredibly reliable, with 24/7 customer support available for any issues that may arise.
The Best Satellite Internet Providers
The best satellite internet providers are HughesNet and Viasat. Both provide fast and reliable speeds for homes and businesses in remote locations. The two providers also offer different advantages to their customers. HughesNet is best for speed consistency, while Viasat internet provides the best prices and fast connection speeds. It's important to compare all of the options before choosing the best satellite internet provider for your needs. With HughesNet and Viasat, customers can stay connected in even the most remote locations.
HughesNet
HughesNet is one of the most popular satellite internet providers available, offering a variety of plans to suit different needs and budgets. It has been recognized as the Best Rural Internet options of 2023 and is also known for its affordability. HughesNet offers a range of plans with download speeds ranging from 10 Mbps to 50 Mbps, depending on the plan selected. HughesNet also offers a number of features such as fast connection speeds, generous data caps, and no phone line or contract required. In addition, HughesNet provides 24/7 customer service and technical support so that users can get help whenever they need it. With their competitive prices and reliable service, HughesNet is an excellent choice for those looking for a reliable and cost-effective satellite internet connection.
Viasat
Viasat is one of the most popular satellite internet providers available on the market. It offers a range of plans with prices starting as low as $8.99/month for its Essential plan and going up to $150/month for its highest-level plan. Viasat provides excellent service with speeds up to 100 Mbps and low latency, making it ideal for streaming video, gaming, and other activities that require a fast connection. With unlimited data plans available, Viasat is an excellent choice for those who need an internet connection in rural or remote areas.
Best for Speed and Reliability
For those who are looking for reliable and fast speeds when it comes to satellite internet, Viasat may be the best choice. Viasat offers speeds up to 100 Mbps in many areas, and its reliability is among the highest in the industry. With Viasat, you can enjoy lightning-fast download speeds, no slowdowns during peak hours, and a consistent experience across your devices. For customers in rural areas, Viasat is also often a more cost-effective choice than cable or fiber internet.
Best for Prices
When it comes to prices, Viasat is the best satellite internet provider. Plans start at $39.99 per month for 12 Mbps and up to $149.99 for 100 Mbps download speeds. The price you pay will depend on your location, the speed you need, and the data cap you choose. CenturyLink is a close second, with plans starting at $49.99 per month for 25 Mbps download speeds and up to $129.99 for 100 Mbps download speeds. HughesNet is also competitively priced, with plans starting at $49.99 per month for 25 Mbps download speeds and up to $149.99 for 50 Mbps download speeds. Nomad Internet and Rise Broadband are also great options if you're looking for a good price on satellite internet.
Best for Fast Connection Speeds
When it comes to fast connection speeds, Viasat is the clear winner. With download speeds up to 100 Mbps, Viasat is the fastest satellite internet provider available. This makes it ideal for streaming HD video, gaming, and other activities that require fast speeds. In addition, Viasat has more availability than Starlink, which makes it a great option for rural households. HughesNet also has acceptable download speeds for basic activities, but its consistency and reliability are not as strong as Viasat's.
Tips for Choosing the Right Satellite Internet Provider
When selecting a satellite internet provider, there are several factors to consider. HughesNet, Starlink, and Viasat are the best satellite internet providers available in 2023. Make sure to read the fine print to determine the exact speeds and data caps of each plan. Additionally, check out customer reviews and ratings to get a better understanding of what other customers are saying about each company. Additionally, you should compare costs and fees between providers to make sure you're getting the best value for your money. Finally, be aware of any installation fees or equipment requirements that may come with your plan. By doing your research and taking all of these factors into account, you can be sure to find the best satellite internet provider for your needs.
Call on (855) 212-8877 for choosing the best Satellite internet options.