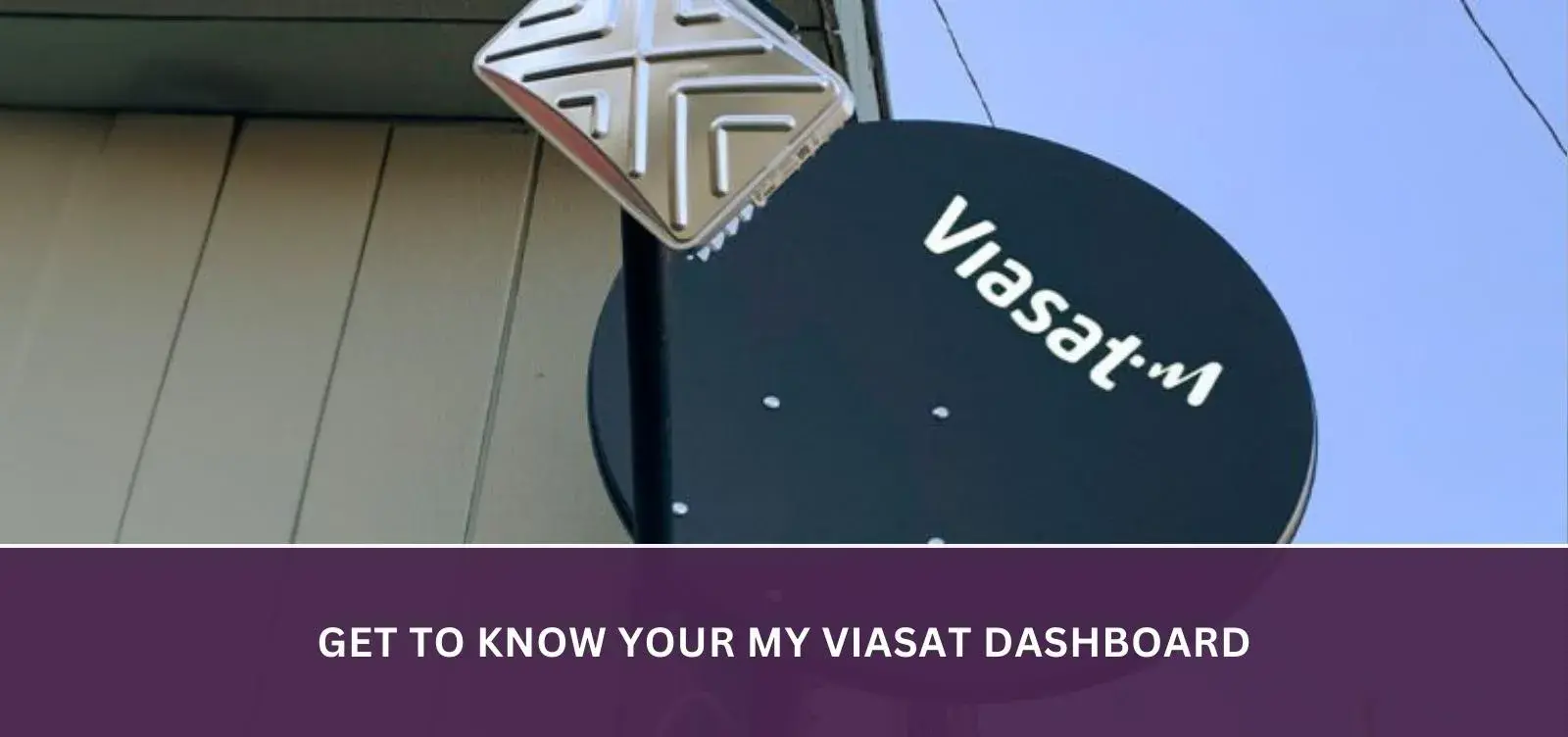 In today's fast-paced digital world, having reliable internet connectivity is a must. Viasat, one of the leading satellite internet providers, understands this need and has developed an intuitive and user-friendly tool to help you manage your internet services effectively. Welcome to the My Viasat Dashboard, a powerful online platform designed to give you greater control over your Viasat internet experience. In this comprehensive guide, we'll take you on a journey through the My Viasat Dashboard, helping you make the most of its features and answering any questions you might have. So, let's dive in and get to know your My Viasat Dashboard better.
Understanding My Viasat Dashboard
1. What is My Viasat Dashboard?
My Viasat Dashboard is an online portal provided by Viasat to their customers. It's a one-stop destination for managing your Viasat internet service. With the dashboard, you can check your account information, monitor your data usage, troubleshoot connectivity issues, and even contact customer support, all from the convenience of your computer or mobile device.
2. How to Access My Viasat Dashboard?
Accessing your My Viasat Dashboard is simple. All you need is a computer, smartphone, or tablet with an internet connection. Visit the Viasat website, and log in to your account. Once you're logged in, you can access the dashboard from the customer portal.
3. Compatibility and Requirements
My Viasat Dashboard is designed to be accessible from various devices, including computers, smartphones, and tablets. It's compatible with most modern web browsers, ensuring that you can use it on different operating systems. To enjoy the best experience, make sure you have a stable internet connection.
Navigating Your Dashboard
1. Dashboard Overview
Upon logging in, you'll find yourself on the My Viasat Dashboard home page. Here, you'll see a snapshot of your account, including important details like your service plan, data usage, and service status. The dashboard is divided into several sections, each with its unique features and functions.
2. Account Information
Your account information section provides an overview of your Viasat plan. You can see your current service plan, billing details, and any account changes that might be pending. This section is handy for keeping track of your service plan and ensuring your billing information is up-to-date.
3. Data Usage
Data usage is a critical aspect of your Viasat plan, especially if you're on a limited data plan. The data usage section allows you to monitor your data consumption, view usage history, and set up data usage alerts. This helps you stay within your plan limits and avoid overage charges.
4. Service Health
The service health section is a valuable tool for troubleshooting connectivity issues. Here, you can run diagnostics on your internet connection, check for outages in your area, and even reboot your modem remotely. These features can help you get back online quickly if you encounter any connectivity problems.
5. Customer Support
If you ever need assistance with your Viasat service, the customer support section is your go-to. You can access helpful resources, submit a service request, or contact customer support directly. This ensures that any issues you encounter can be resolved promptly and efficiently.
FAQs - Your Burning Questions Answered
1. How can I change my Wi-Fi network name and password?
Changing your Wi-Fi network name and password is a common need, especially for security reasons. To do this, follow these steps within My Viasat Dashboard:
Log in to your My Viasat Dashboard.

Navigate to the "Wi-Fi Network" section.

Here, you can edit your network name and password.

Save your changes.
2. What do I do if I forget my My Viasat Dashboard login information?
If you forget your login information, don't worry. You can easily recover it by following these steps:
Click on the "Forgot Username or Password" link on the login page.

Follow the on-screen instructions to reset your username or password.

You'll receive an email with further instructions on how to regain access to your account.
3. How do I monitor my data usage?
Monitoring your data usage is crucial to avoid overage charges. In My Viasat Dashboard, you can find your data usage details under the "Data Usage" section. Here, you can view your current data consumption and set up alerts to stay informed about your usage.
4. Can I upgrade my Viasat plan from the dashboard?
Yes, you can upgrade your Viasat plan from the dashboard. Simply navigate to the "Account Information" section, where you'll find an option to upgrade your plan. Follow the prompts, and your plan will be updated accordingly.
5. Is it possible to troubleshoot connectivity issues using My Viasat Dashboard?
Absolutely. My Viasat Dashboard provides a "Service Health" section where you can run diagnostics, check for outages, and even reboot your modem remotely. These tools are helpful for troubleshooting common connectivity problems.
6. How do I contact Viasat customer support through the dashboard?
Contacting Viasat customer support is easy through the dashboard. In the "Customer Support" section, you can submit a service request or access helpful resources. If you need immediate assistance, you can find the customer support contact information here as well.
7. Can I set up parental controls using the dashboard?
Yes, My Viasat Dashboard allows you to set up parental controls. You can manage content filters and usage limits to ensure a safe and family-friendly internet experience. Look for the "Parental Controls" or "Security" section within the dashboard.
8. Is there a mobile app for My Viasat Dashboard?
As of my last knowledge update in September 2021, there wasn't a dedicated mobile app for My Viasat Dashboard. However, Viasat might have developed one since then. To check for any updates or mobile apps, visit the Viasat website or your device's app store.
Conclusion
The My Viasat Dashboard is a powerful tool that puts you in control of your Viasat internet service. With its user-friendly interface and various features, it allows you to manage your account, monitor data usage, troubleshoot connectivity issues, and access Viasat customer support with ease. By following the guidelines in this guide and exploring the dashboard yourself, you can make the most of your Viasat internet experience. Stay connected, stay informed, and enjoy the convenience of managing your Viasat services with My Viasat Dashboard.
Your My Viasat Dashboard is your gateway to a world of connectivity, convenience, and control. Whether you're a Viasat customer or considering our services, it's time to get acquainted with the amazing features that await you. Call now today (844) 778-1116.