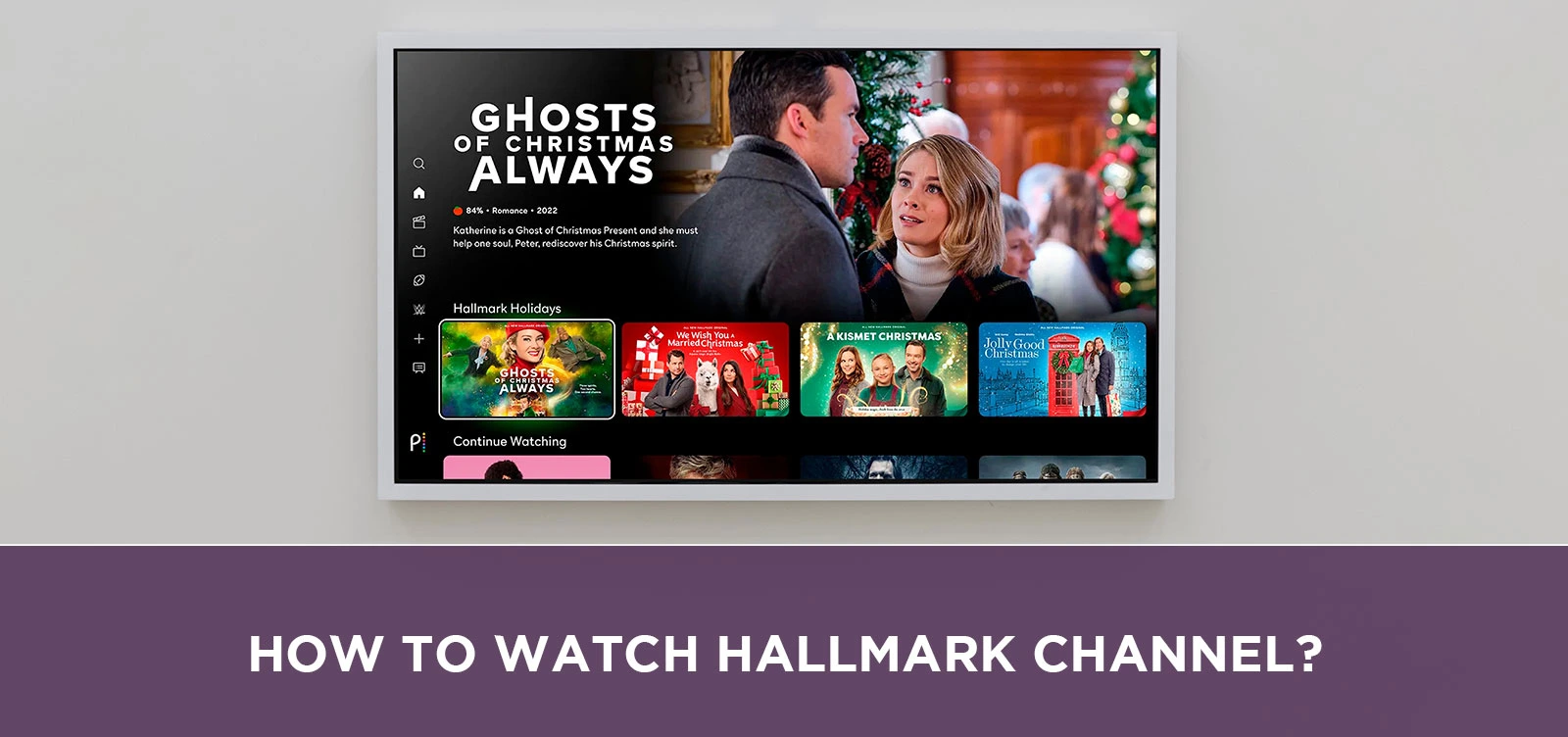 With so many streaming options available, it can be overwhelming to figure out how to watch Hallmark Channel to favorite shows and movies, especially when it comes to accessing the beloved Hallmark Channel. But fear not! We have gathered all the factual data you need to know to seamlessly stream the Hallmark Channel, ensuring you never miss a heartwarming moment. From subscription services to cable providers, we've got you covered. So grab your popcorn and get ready to dive into the world of feel-good entertainment with the Hallmark Channel.
How to Watch Hallmark Channel?
Whether you're a fan of heartwarming movies, enchanting stories, or feel-good entertainment, the Hallmark Channel has captured the hearts of millions worldwide. Known for its wholesome content and uplifting messages, the channel offers a variety of movies, series, and seasonal programming that are perfect for cozy evenings and family get-togethers. If you're new to the Hallmark Channel fandom or looking to enhance your viewing experience, we've put together this guide on how to watch the Hallmark Channel in all its delightful glory.
1. Cable or Satellite TV Subscription:
The most traditional way to watch the Hallmark Channel is through a cable or satellite TV Provider. To enjoy Hallmark's captivating programming on your TV screen, check with your local cable or satellite provider to see if the channel is included in your package. Once you have access, you can sit back, relax, and immerse yourself in a world of heartwarming storytelling.
2. Streaming Services:
a) Hallmark Channel Everywhere: If you're already a cable or satellite subscriber, you can also enjoy the Hallmark Channel on the go by downloading the Hallmark Channel Everywhere app. Simply sign in with your cable or satellite provider credentials to stream your favorite shows and movies directly on your smartphone or tablet.
b) Frndly TV: Designed specifically for those who enjoy family-friendly content, Frndly TV offers a subscription service where you can access the Hallmark Channel and other beloved networks like INSP, UPtv, and more. With affordable pricing plans and a user-friendly interface, this streaming service is an excellent option for cord-cutters.
c) Philo: Philo is another popular streaming service that provides access to the Hallmark Channel. With a variety of channels available at your fingertips, you can stream your favorite Hallmark movies and shows on multiple devices concurrently, making it ideal for sharing the joy with loved ones.
3. Hallmark Movies Now:
For those who prefer immersing themselves in a library of Hallmark content, Hallmark Movies Now is a popular option. This subscription-based streaming service offers access to a vast collection of Hallmark movies, series, and specials whenever you desire. With unlimited streaming options and exclusive content, this service enables you to enjoy your favorite Hallmark programming at your own convenience.
4. Social Media and Websites:
Keep up to date with the Hallmark Channel's latest news, announcements, and behind-the-scenes sneak peeks by following their official social media accounts. Additionally, visit the Hallmark Channel's website for in-depth information on upcoming movies, series, and events. Stay connected and participate in engaging discussions with other fans who share your love for all things Hallmark.
5. Watch Hallmark on DirecTv
Watch Hallmark on DirecTV and indulge in heartwarming and family-friendly content. With a wide range of channels dedicated to Hallmark's signature movies, series, and specials, DirecTV offers a delightful viewing experience for all. From love stories and holiday-themed films to original series like "When Calls the Heart" and "Good Witch," Hallmark's programming captures the essence of romance, laughter, and genuine human connections. Whether it's a quiet movie night at home or a special gathering with loved ones, Hallmark on DirecTV brings joy and wholesome entertainment straight to your living room. Tune in and experience the magic!
Stream Hallmark Channel movies on demand
Stream Hallmark Channel movies on demand to enjoy heartwarming stories anytime, anywhere. With a diverse collection of feel-good movies, Hallmark Channel offers a wide range of genres, including romance, drama, comedy, and holiday favorites. Whether you're looking to unwind after a long day or relax with family and friends, streaming Hallmark Channel movies provides a delightful entertainment experience. Accessible through various online platforms, viewers can catch up on missed episodes, discover new releases, and revisit beloved classics. Enjoy the uplifting and enchanting world of Hallmark Channel movies on demand, delivering wholesome entertainment that warms the heart.
Hallmark Channel on Netflix
The Hallmark Channel is known for its heartwarming and family-friendly content, and now fans can enjoy their favorite movies and TV shows on Netflix. With a diverse range of programming, the Hallmark Channel offers something for everyone. Whether it's a heartwarming romance, a charming holiday film, or a captivating mystery series, viewers can immerse themselves in feel-good entertainment anytime on Netflix. The channel's signature storytelling, relatable characters, and inspiring messages continue to resonate with audiences around the world. Now more accessible than ever, Hallmark Channel on Netflix brings joy, love, and laughter to viewers of all ages.
Conclusion
In conclusion, watching Hallmark Channel can be an enjoyable and heartwarming experience for those who appreciate uplifting and family-friendly content. Whether you have a cable or satellite TV subscription, or prefer streaming options, there are various ways to access this popular channel.
For cable or satellite subscribers, simply locate the Hallmark Channel in your channel lineup and tune in to start enjoying their movies, TV series, and special events. If you prefer a more flexible and on-demand experience, consider subscribing to a streaming service that offers Hallmark Channel, such as Philo, Sling TV, or fuboTV. Additionally, you can explore the Hallmark Channel Everywhere app or website, which may require authentication with your cable or satellite provider.
If you're outside the United States and still wish to watch Hallmark Channel, you might need to use a Virtual Private Network (VPN) service to bypass geolocation restrictions. By connecting to a secure server in the U.S., you can access the channel's content from anywhere in the world.
Remember that each method of watching Hallmark Channel may have its own costs and limitations, so choose the option that best suits your preferences and budget. Grab some popcorn, sit back, and immerse yourself in the heartwarming world of Hallmark Channel.
Call on (855) 212-8877 to Subscribe Hallmark Channel Now!