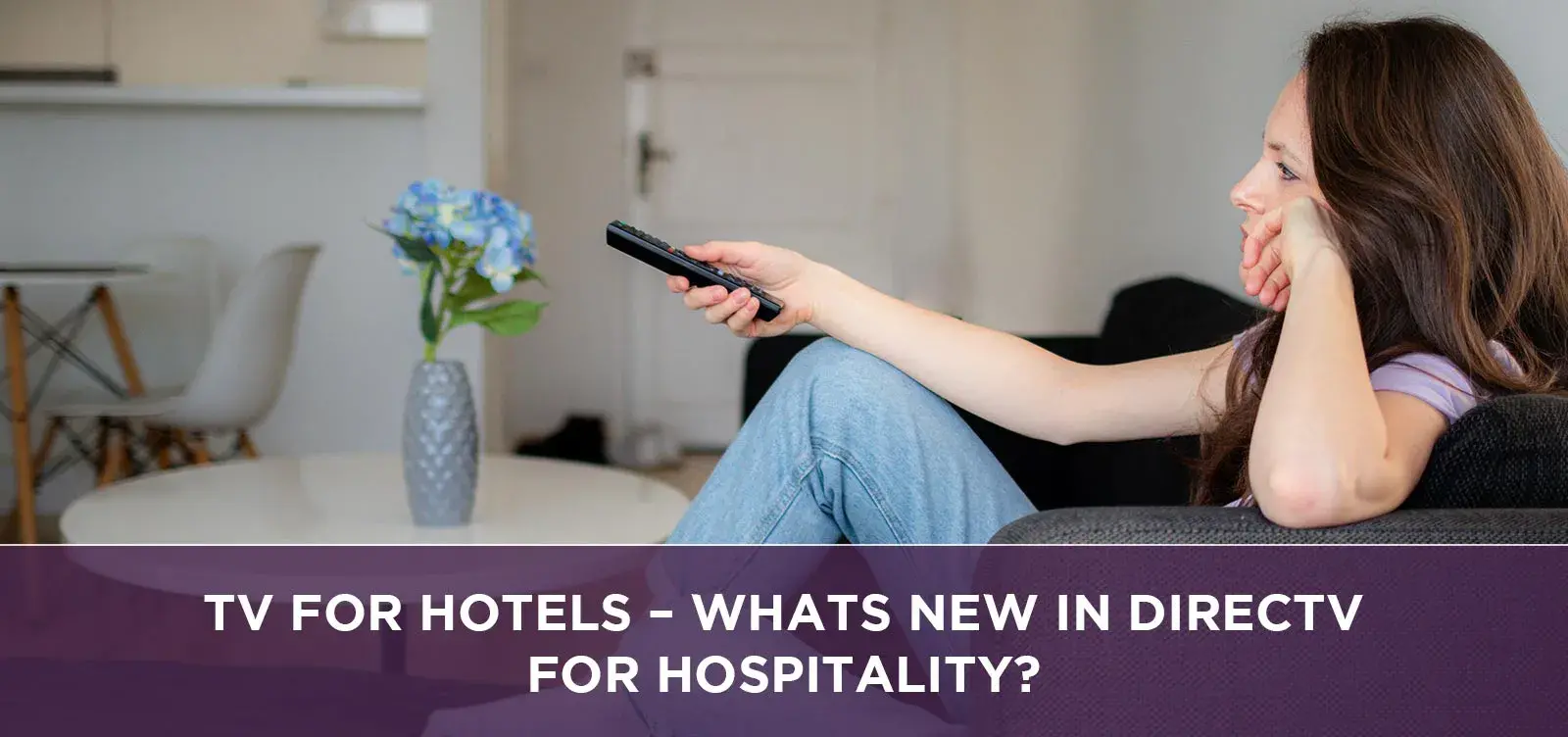 If you're a hotelier, then DIRECTV for Hospitality is something you should be familiar with. We've got all the latest news and information on our website, and we're always updating it with the latest features and services that our products have to offer. In this blog post, we'll give you a quick overview of what's new in DIRECTV for Hospitality so that you can stay ahead of the curve and provide your guests with the best possible experience. So without further ado, let's get started!
How is In-Room Entertainment Changing?
In the past, in-room entertainment for hotels was mostly limited to a TV and some basic cable channels. However, new technological advances are changing how people watch TV while traveling. Hotel guests now have more options than ever when it comes to in-room entertainment, from streaming services like Netflix and Hulu to on-demand video rental services like iTunes and Vudu. This change has led many hotels to update their in-room entertainment offerings, and guests can now expect to find everything from smart TVs with built-in apps to DVD players and even game consoles. So what are the best ways to enjoy in-room entertainment while traveling? Keep reading for some tips.
What makes DIRECTV's services unique and effective in the Hotel space?
DIRECTV offers an expansive suite of services that are specifically tailored to the Hotel market. From our industry-leading programming lineup to our comprehensive selection of interactive tools, DIRECTV provides Hoteliers with everything they need to offer their guests a world-class entertainment experience. Our unique combination of cutting-edge technology and top-rated content has made DIRECTV the go-to provider for hotels across the globe. So what makes us different? Keep reading to find out!
What Entertainment Trends Does Your Hotel Need to be Aware Of?
If you're like most hoteliers, you're always on the lookout for new trends in the entertainment industry that can help keep your guests entertained and coming back for more. But with so much change happening all the time, it can be tough to stay up to date. That's where we come in! In this blog post, we'll take a look at some of the biggest trends in entertainment right now and give you our recommendations on how your hotel can capitalize on them.
Guests are Remaining in-Room During Their Stays
Right now, in the hotel industry, hotels are seeing a trend of guests remaining in their rooms during their stays. Often times they are ordering food and beverages to be delivered to them instead of venturing out into the city. While this might seem like bad news for hotels, it can actually be an opportunity to increase profits by promoting in-room dining services. By doing so, you can keep your guests happy and comfortable without having to worry about losing business due to people venturing out into the city. Plus, it's a great way to show off your hotel's amenities!
Why Should I Call Today to Sattvforme?
Are you interested in providing your hotel guests with access to premium television channels? If so, then you should call Sattvforme today! We offer a wide range of programming options that will keep your guests entertained and coming back for more. Plus, our rates are very competitive. So don't wait - call us at (855) 213-2250 today to learn more about what we can do for you!
Resources:
what channel is the NFL network on the dish?