STARZ is a premier global media and entertainment company known for its top-rated STARZ app within subscription television platforms. STARZ provides premium streaming content and services to audiences around the world with 17 STARZ premium pay TV channels. With the launch of STARZ LIONSGATE+ international premium streaming platform and STARZ PLAY Arabia, STARZ is expanding its footprints and presence to more countries. STARZ is sold through multichannel video distributors like cable operators, satellite television providers, telecommunications companies, and other digital and online platforms. STARZ offers subscribers over 7500 distinct titles ranging from classic favorites to cutting-edge programming for members to watch on demand even whilst on the go. With Starz's wealth of offerings, there is something for everyone!
What Channel is STARZ on DirecTV?
Starz is a popular entertainment channel offered by DirecTV. Starz provides viewers with access to Hollywood blockbusters, hit series, and original content. Finding Starz on DirecTV is quite simple; it can be located on channel number 545 for standard DirecTV subscribers or 735 for subscribers with the HD package. Starz on DirecTV also includes Starz Encore channels, including Starz Encore Classic and Star Action. Enjoy some of today's hottest shows and classic films when you purchase Starz through your particular DirecTV package today!
Popular TV and Movies with STARZ on DirecTV
STARZ, offered through DirecTV, began producing original programming in 2005 but struggled to land a mainstream hit until the launch of their popular series Spartacus in 2010. Since gaining traction among viewers the network has created and acquired critically acclaimed series including Outlander, American Gods, and Power. It has yet to challenge HBO or SHOWTIME but produces consistently enjoyable content compelling fans to continue tuning in. Alongside its TV line-up, the service also carries over 1000 movies, from recent releases to more classic films such as westerns from the 1930s. With so much variety on offer, there is something for everyone on STARZ.
DirecTV STARZ Movie Package Channels:
Starz
channel 525 HD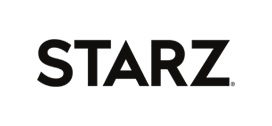 Starz Encore
channel 535 HD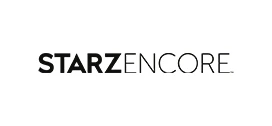 Starz West
channel 526 HD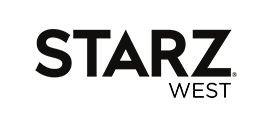 Starz Cinema
channel 531 HD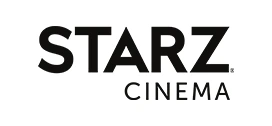 Starz in Black
channel 530 HD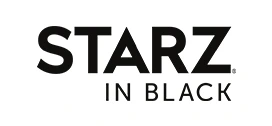 Starz Edge
channel 529 HD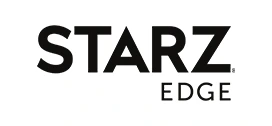 Starz Comedy
channel 528 HD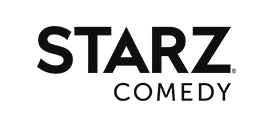 Starz Kids and Family
channel 527 HD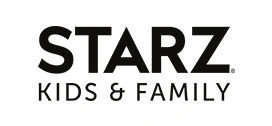 Top shows to watch on STARZ
BMF
Black Mafia Family, founded by two brothers, is back with a second gripping season that continues to dramatize their genuine story. This influential family created their Black Empire by using strategic tactics and making decisions that allowed them to reach the pinnacle of success. Following Season 1's success and huge fan following, Black Mafia Family promises an even more entertaining Season 2. Don't miss the chance to watch this series from the start as it premieres this Friday, January 6th.
Guardians Of The Galaxy
Guardians Of The Galaxy is a Marvel Comics space-based superhero team that first appeared in 1969. They are led by Peter Quill aka Star-Lord and include Drax the Destroyer, Gamora, Rocket Raccoon, and Groot. Guardians of The Galaxy were originally created as a team of superheroes that protect the rest of the universe from outside threats. The Guardians have also had several crossovers and spin-off comic books with other major Marvel teams like The Avengers, X-Men, and more. While Guardians Of The Galaxy is still revered by many in their original comic made form their fame skyrocketed after the release of its movie version in 2014 which was exceptionally well received.
The Serpent Queen
The Serpent Queen is a dramatic, literary/book-based series starring Charles Dance, Colm Meaney, and Raza Jaffrey. The show chronicles the life of Catherine de Medici who, against all odds, became one of the longest-serving and most powerful rulers in French history. The series consists of 8 episodes, starting with "Medici Bitch" which follows Catherine's entrance into the French Royal Court at the age of 14! The next episode "To War Rather Than To Bed" gives an insight into her marriage ceremony to Henry II. Stream The Serpent Queen today and get access to advertisements free streaming and discounted quarterly rates with this limited-time special offer that starts at just $8.99/mo with the ability to cancel anytime!
Power Book II: Ghost
Power Book II: Ghost is the highly anticipated sequel to Power, the incredibly popular crime drama about James "Ghost" St. Patrick and his drug empire. Picking up shortly after Power ended, Power Book II: Ghost follows Tariq St. Patrick, Ghost's son, as he struggles to pick up the pieces of his father's shattered legacy while also navigating life in a new world order. With hundreds of millions of Power fans eagerly awaiting this new installment, Power Book II: Ghost is sure to be a massive success. Its fast-paced action sequences and intriguing storylines will keep viewers entertained and enthralled for many seasons to come.
Papillon
Papillon, the remake of a classic 1973 French drama film, tells the story of a French prisoner and his battle for survival. Papillon develops an extraordinary bond with his fellow inmate, Louis Dega, who is being held at the notorious Devil's Island prison camp. Although Papillon's friend is confined to solitary confinement, their relationship still manages to carry Papillon through their greatest adversities, helping him find hope in seemingly impossible circumstances. Papillon rallies to defy all odds in order to secure both of their freedom from this devastating inhumane prison camp.
Call Now for Best DIRECTV Deals Today! Call: (855) 213-2250
Conclusion
If you're looking for premium movie channels and are a DirecTV subscriber, you may be wondering which channel is STARZ on DirecTV. The answer is quite simple - it's on Channel 310! Now that you know where to find your favorite movies and tv shows on STARZ, be sure to tune in and enjoy the show!
FAQ
1. Is STARZ on DIRECTV?
Yes, STARZ is a channel on DIRECTV. You can add it to your current DIRECTV package for $9.99 per month.
2. What is the channel number for STARZ?
STARZ® on channels 525 to 542.
Looking for more?
What Channel is CNN on DIRECTV?
What Channel is AMC on DIRECTV?
What Channel is FS1 on DIRECTV?
What Channel is MSNBC on DIRECTV?
What Channel is USA Channel on DIRECTV?
What Channel is HBO Max on DIRECTV?
What Channel is Showtime on DIRECTV?
What Channel is Cinemax on DIRECTV?
What Channel is Epix on DIRECTV?