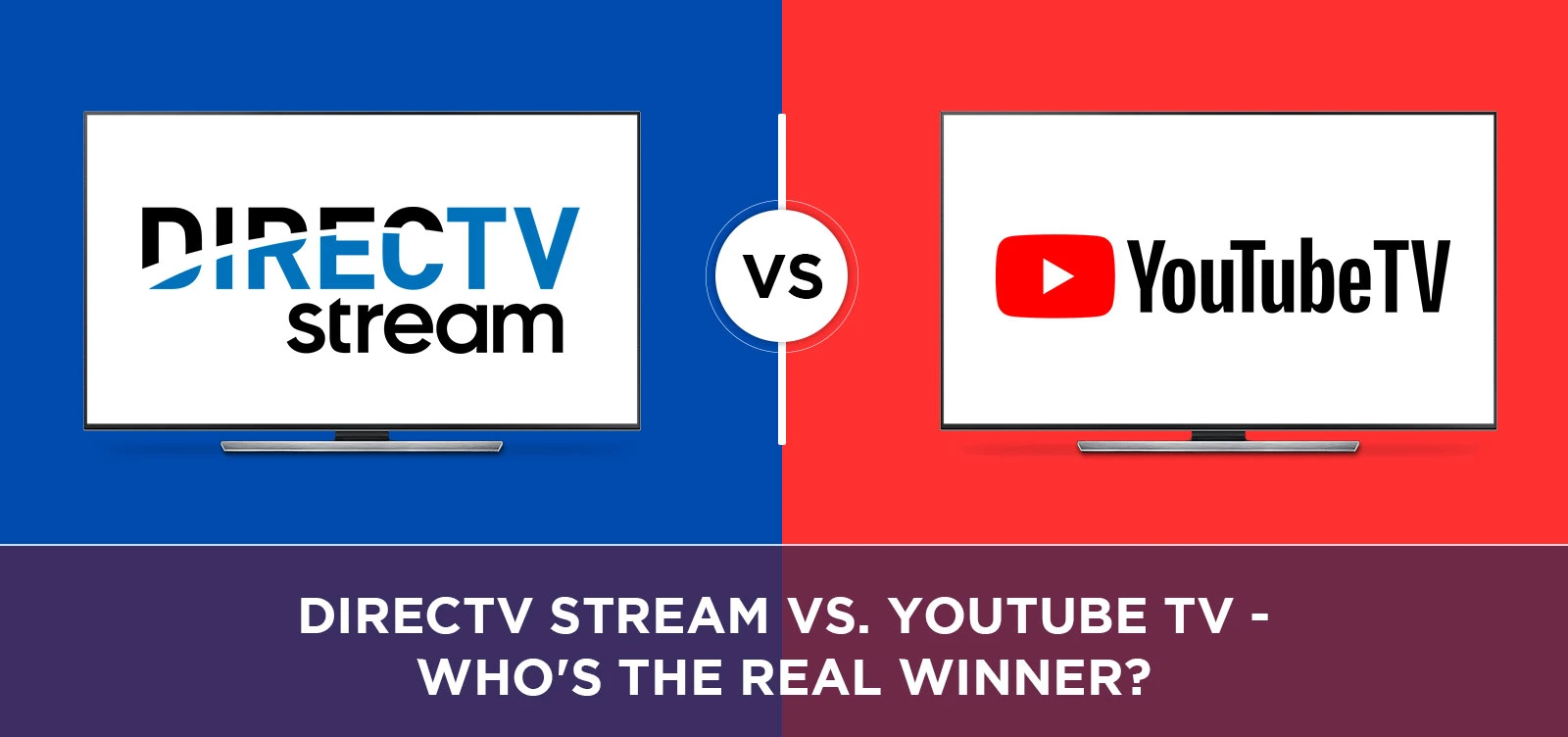 In today's rapidly evolving world of streaming television services, finding the right provider that suits your preferences can be quite the challenge. Two major contenders in this arena are DIRECTV Stream and YouTube TV. Both offer a plethora of channels and features, catering to a diverse audience. In this article, we'll delve deep into the features, benefits, and drawbacks of each service to determine who emerges as the real winner in the battle of DIRECTV Stream vs. YouTube TV.
DIRECTV Stream: Unveiling the Experience
DIRECTV Stream has garnered significant attention due to its rich selection of channels and innovative features. This streaming service offers a wide range of entertainment, from live TV to on-demand content. It's a solid option for those who want a cable-like experience without the hassle of traditional cable subscriptions.
Channel Lineup and Variety
One of the most appealing aspects of DIRECTV Stream is its extensive channel lineup. With a diverse range of channels spanning sports, news, entertainment, and more, there's something for everyone. From local networks to premium channels, the selection is impressive and caters to various tastes.
User Interface and Experience
DIRECTV Stream's user interface is intuitive and user-friendly, making navigation a breeze. The platform's design emphasizes simplicity without compromising on functionality. This ensures that users can easily find their favorite shows, explore new content, and manage their subscriptions effortlessly.
Cloud DVR and On-Demand Library
The cloud DVR feature of DIRECTV Stream is a standout offering. It allows users to record and store their favorite shows for later viewing, eliminating the fear of missing out on live broadcasts. Additionally, the platform boasts an extensive on-demand library, providing access to a wide array of content whenever you please.
YouTube TV: Redefining Streaming
YouTube TV, a service offered by the tech giant Google, has rapidly risen to prominence with its unique approach to streaming television. Blending the familiarity of YouTube with live TV, it brings a fresh perspective to the world of entertainment.
Simplicity and Accessibility
YouTube TV's strength lies in its simplicity. With an interface reminiscent of the classic YouTube layout, users familiar with the platform will feel right at home. The service is accessible across various devices, from smartphones to smart TVs, ensuring you never miss a moment of your favorite content.
Unlimited Cloud DVR
One of YouTube TV's standout features is its unlimited cloud DVR storage. This means you can record as many shows as you want without worrying about running out of space. The recordings are stored for up to nine months, giving you ample time to catch up on anything you might have missed.
Originals and Content Diversity
YouTube TV not only offers live TV channels but also provides access to YouTube Originals. These exclusive shows and movies add a unique dimension to the platform's content library. Additionally, YouTube TV's wide range of channels caters to sports enthusiasts, news followers, and entertainment buffs alike.
The Real Winner: Which One Should You Choose?
Choosing between DIRECTV Stream and YouTube TV ultimately depends on your preferences and priorities. If you value an extensive channel lineup and a cable-like experience, DIRECTV Stream might be your go-to choice. On the other hand, if simplicity, unlimited DVR storage, and access to YouTube Originals are more appealing, YouTube TV could be the winner in your eyes.
Frequently Asked Questions
Q: Does DIRECTV Stream offer a free trial period for new users?
Yes, DIRECTV Stream usually provides a free trial period, allowing users to explore its features before committing to a subscription.
Q: Can I access YouTube Originals with a standard YouTube account?
No, YouTube Originals are exclusive to YouTube Premium and YouTube TV subscribers, offering an additional incentive to opt for these services.
Q: Are local channels available on both DIRECTV Stream and YouTube TV?
Yes, both services offer access to local channels, ensuring you can stay updated with regional news and events.
Q: Can I switch between plans or cancel my subscription easily?
Both DIRECTV Stream and YouTube TV offer flexible subscription options, allowing users to switch plans or cancel their subscription without long-term commitments.
Q: Are there any limitations on simultaneous streaming?
DIRECTV Stream allows multiple streams based on your subscription plan, while YouTube TV supports up to three simultaneous streams.
Q: What internet speed is recommended for seamless streaming on these platforms?
For optimal streaming quality, a minimum internet speed of 10 Mbps is recommended. However, higher speeds will ensure a smoother experience, especially when multiple devices are connected.
Conclusion
In the ongoing debate of DIRECTV Stream vs. YouTube TV, there's no one-size-fits-all answer. Both services bring their unique strengths to the table, catering to diverse entertainment preferences. Whether you opt for DIRECTV Stream's comprehensive channel lineup or YouTube TV's simplicity and access to exclusive content, rest assured that you'll be embarking on an enhanced streaming experience.
Remember, the "real winner" ultimately depends on your viewing habits, preferences, and what you value most in a streaming service. Take the time to assess your needs and priorities, and you're sure to make a choice that brings entertainment joy to your screen.