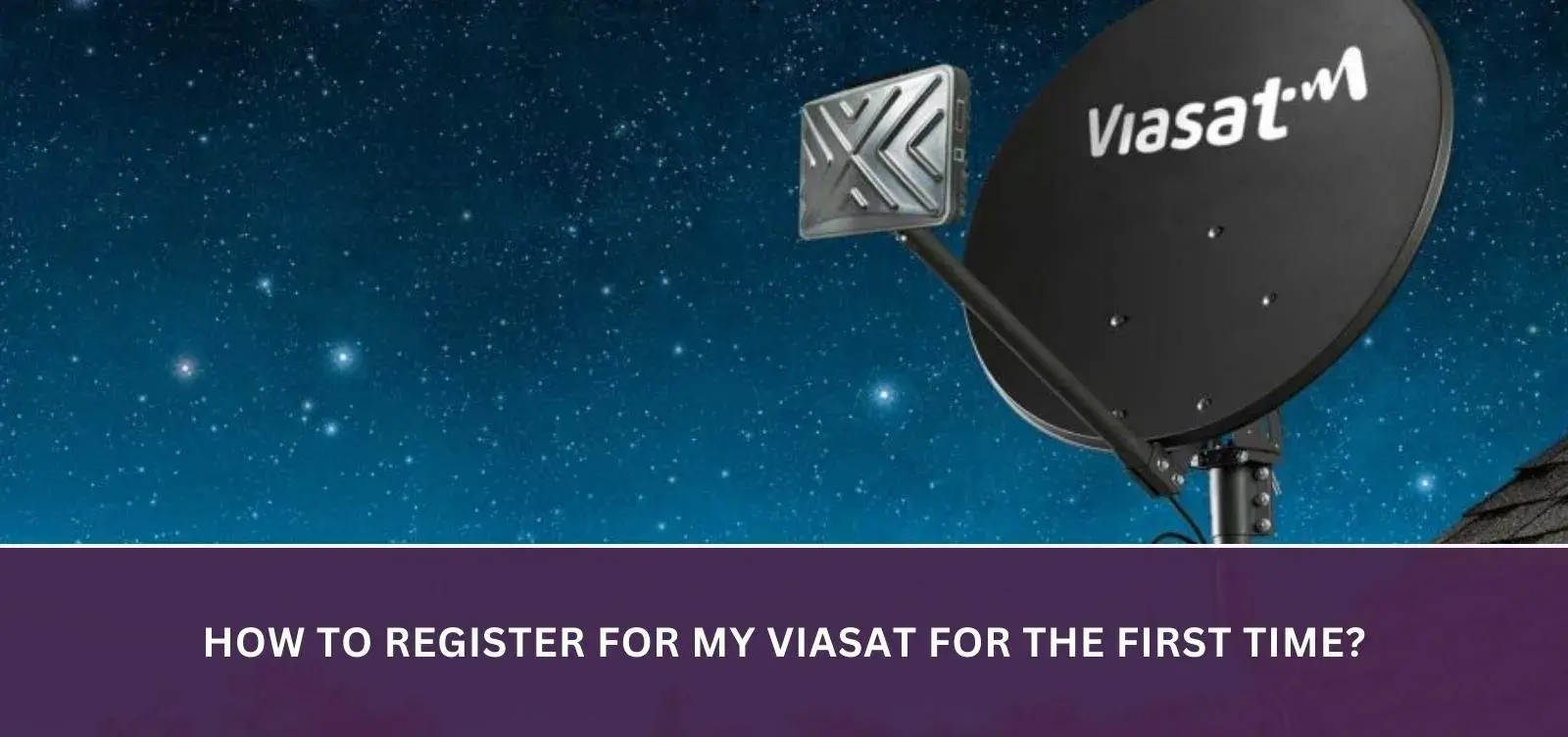 In today's digitally connected world, managing your internet services online has become a convenience that many people rely on. My Viasat is an online portal that allows Viasat customers to have greater control over their satellite internet services. Whether you're a new Viasat customer or have recently discovered the benefits of managing your account online, this guide will walk you through the process of registering for My Viasat for the first time.
Understanding My Viasat
My Viasat is a secure online portal provided by Viasat, a leading satellite internet service provider. It offers Viasat customers a range of features and benefits that make managing their internet service easier and more convenient. Through My Viasat, you can:
Pay Bills: Easily pay your Viasat bills online.
Check Usage: Monitor your data usage to ensure you're not exceeding your plan's limits.
Change Plans: Upgrade or downgrade your internet plan to better suit your needs.
Contact Support: Connect with Viasat's customer support team for assistance.
View Account Information: Access your account details, such as your billing history and contact information.
Troubleshoot: Get information on common issues and solutions to resolve them.
Prerequisites for Registration
Before you can register for My Viasat, make sure you have the following:
Viasat Internet Service: You must be a Viasat customer to use My Viasat.
A Valid Email Address: You'll need an email address to receive important updates and account-related notifications.
Account Information: Ensure you have your Viasat account number, which can be found on your billing statement.
A Secure Internet Connection: To protect your information, it's essential to connect to My Viasat through a secure and private network.
Step-by-Step Guide to Registering for My Viasat
Follow these steps to register for My Viasat for the first time and unlock the benefits of managing your Viasat internet account online.
Step 1: Visit the My Viasat Portal
Open your preferred web browser on your computer or mobile device.

In the address bar, type "https://www.viasat.com/myviasat" and press "Enter."

You will be directed to the My Viasat portal's login page.
Step 2: Begin Registration
On the login page, locate and click on the "Register Now" or "Create Account" button. This button is typically placed below the login fields.

You will be redirected to the registration page, which will ask you to provide some basic information.
Step 3: Account Verification
Fill out the required information on the registration page. This typically includes your name, email address, and phone number.

Enter your Viasat account number. You can find this on your Viasat billing statement.

Create a secure and unique password for your My Viasat account. Ensure it meets the password requirements provided on the page. Usually, these requirements include a combination of letters, numbers, and special characters.

Confirm your password by re-entering it in the designated field.

Optionally, you may be asked to set up security questions and answers to enhance the security of your account.

Carefully review and accept the terms and conditions of using My Viasat.

Once you've filled in all the required information, click the "Submit" or "Create Account" button.
Step 4: Setting Up Your Account
After successfully submitting your registration information, you will receive a confirmation email at the address you provided during registration.

Open your email inbox and look for an email from Viasat. If you don't see it in your inbox, check your spam or junk folder.

Open the confirmation email from Viasat and click the verification link. This link will validate your email address and activate your My Viasat account.

Once your email is verified, you'll be able to log in to My Viasat with your email and password.

You may be prompted to set up your account preferences, such as communication preferences and security settings, during your first login.
Congratulations! You've successfully registered for My Viasat. You can now enjoy the benefits of managing your Viasat internet services online.
Frequently Asked Questions
Q1: Is My Viasat registration free?
A1: Yes, registration for My Viasat is completely free. It's a service provided to Viasat customers to make managing their internet services more convenient.
Q2: What should I do if I forget my My Viasat password?
A2: If you forget your password, you can click on the "Forgot Password" link on the My Viasat login page. You'll be prompted to enter your email address, and Viasat will send you instructions on how to reset your password.
Q3: Can I access My Viasat on a mobile device?
A3: Yes, My Viasat is accessible on both computers and mobile devices. You can use a web browser on your mobile device to access the My Viasat portal.
Q4: How do I change my Viasat internet plan through My Viasat?
A4: After logging into My Viasat, you can navigate to the "Change Plan" or "Upgrade/Downgrade" section. Follow the prompts to select a new plan that suits your needs.
Q5: Can I pay my Viasat bills through My Viasat?
A5: Yes, My Viasat allows you to pay your Viasat bills online. You can access your billing history and make payments directly through the portal.
Q6: What should I do if I encounter technical issues while registering for My Viasat?
A6: If you experience technical issues during the registration process, it's advisable to contact Viasat's customer support. They can provide assistance and help resolve any problems you encounter.
Conclusion
Registering for My Viasat is a straightforward process that offers Viasat customers greater control and convenience in managing their satellite internet services. By following the steps outlined in this guide, you can create your My Viasat account and begin using its features to pay bills, monitor usage, change plans, contact support, and view account information. Additionally, the Frequently Asked Questions section addresses common concerns and issues that may arise during registration or while using My Viasat.
With My Viasat, you can take full advantage of Viasat's services and enjoy a seamless online experience, making it easier than ever to manage your satellite internet account. If you have any further questions or issues, don't hesitate to contact Viasat's customer support for assistance. Get started today and simplify the way you manage your Viasat internet services with My Viasat.
Don't wait any longer to take full control of your Viasat account. Register for My Viasat today and enjoy a smoother and more convenient experience! Call (844) 778-1116.