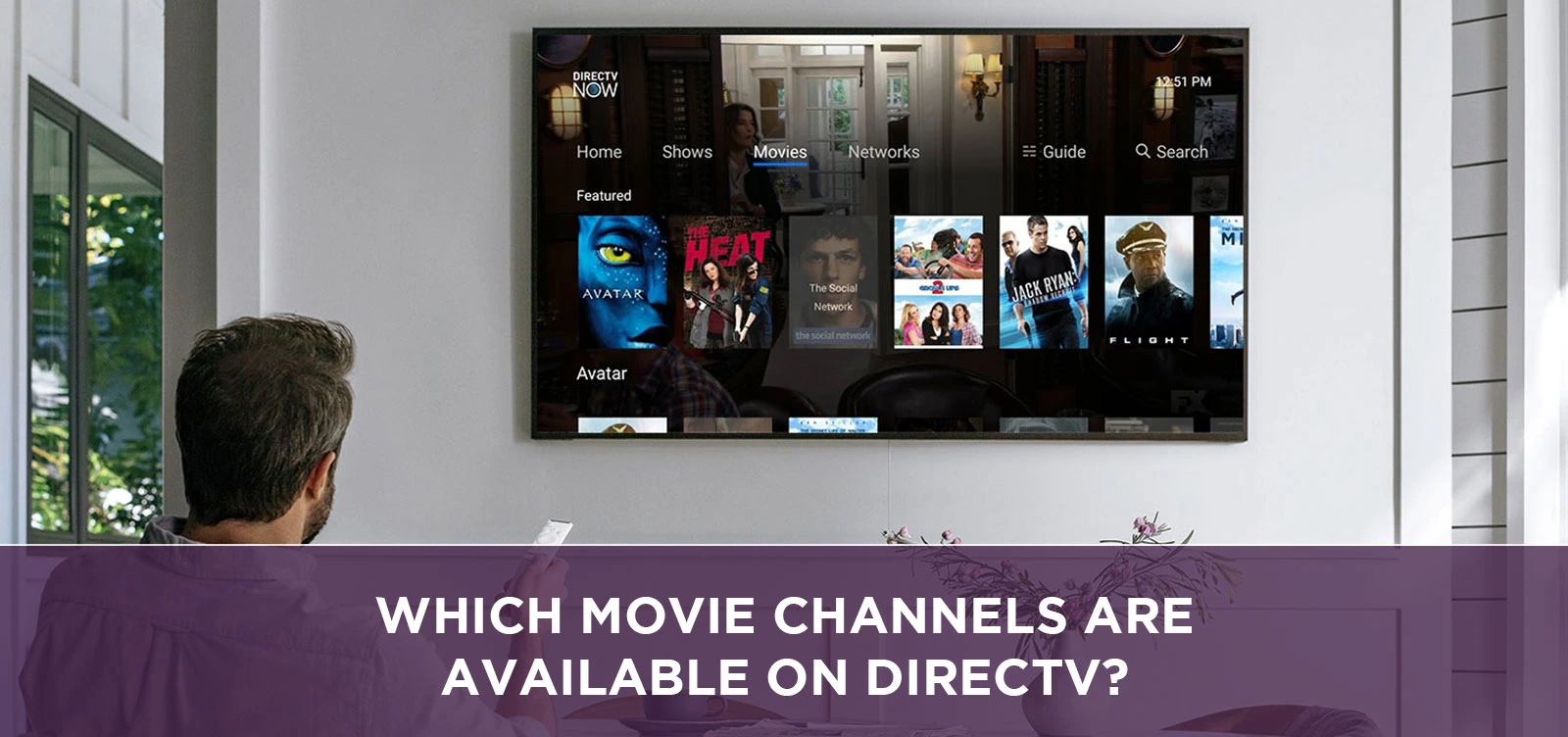 In the modern age of entertainment, satellite and cable TV services have revolutionized how we access movies, TV shows, and other content. DIRECTV, a prominent name in this domain, offers an extensive range of movie channels that cater to various tastes and preferences. Whether you're a fan of action-packed blockbusters, heartwarming dramas, or classic films, DIRECTV has you covered. In this article, we'll delve into the world of movie channels available on DIRECTV, highlighting their diversity, popularity, and the unique experiences they offer.
DIRECTV boasts a rich selection of movie channels, each with its own distinct theme and programming. Let's explore some of the most popular ones:
1. HBO®
HBO® needs no introduction; it's a household name in premium entertainment. Offering a mix of original series, documentaries, and a library of blockbuster movies, HBO® is a go-to choice for quality content.
2. Cinemax®
Cinemax® is known for its wide variety of movies, spanning different genres. From action-packed thrillers to romantic comedies, Cinemax® ensures there's something for everyone.
3. Showtime®
Showtime® offers a blend of original series, movies, and sports programming. With critically acclaimed shows and exclusive films, Showtime® is a top contender in the premium channel lineup.
4. Starz®
Starz® delivers a mix of hit movies, original series, and captivating documentaries. Its diverse content caters to various tastes, making it a favorite among viewers.
5. TCM (Turner Classic Movies)
For classic movie enthusiasts, TCM is a treasure trove. It airs timeless films from different eras, accompanied by insightful commentary and behind-the-scenes tidbits.
6. FX Movie Channel
FX Movie Channel offers a collection of contemporary and classic movies, often organized in thematic marathons. It's a great choice for movie buffs seeking variety.
7. Epix®
Epix® provides a diverse range of movies, including recent releases and beloved classics. Its rotating lineup ensures a constant stream of fresh entertainment.
8. Hallmark Channel
Hallmark Channel specializes in heartwarming movies, often with uplifting messages. It's a popular destination for family-friendly content and romantic dramas.
9. AMC
AMC is renowned for its original series, but it also features a lineup of iconic movies. It's a favorite among fans of both television and cinematic experiences.
10. IFC (Independent Film Channel)
IFC is dedicated to showcasing independent films, offering a platform for unique and thought-provoking cinematic creations.
The Experience and Diversity
DIRECTV's movie channels encompass a wide spectrum of genres, catering to viewers with varying preferences. Whether you're in the mood for action, romance, comedy, or classic cinema, you'll find a channel that aligns with your interests. The availability of diverse movie channels sets DIRECTV apart, as it ensures that subscribers have access to an ever-changing array of films.
FAQs
Q: Can I customize my DIRECTV package to include specific movie channels?
Yes, DIRECTV offers different packages that allow you to tailor your channel lineup, including the addition of premium movie channels.
Q: Are there any regional movie channels available on DIRECTV?
Yes, DIRECTV often includes regional movie channels that showcase local films and content.
Q: How often does the lineup of movies change on these channels?
The lineup of movies on DIRECTV's channels can vary. Most channels rotate their content regularly to keep the programming fresh.
Q: Can I access these movie channels through streaming?
While DIRECTV primarily operates through satellite broadcasting, some of its content may be available for streaming through affiliated platforms.
Q: Are there on-demand options for movies on these channels?
Yes, many of these channels offer on-demand services, allowing you to watch selected movies at your convenience.
Q: Can I record movies from these channels to watch later?
Yes, DIRECTV provides DVR (Digital Video Recorder) functionality, enabling you to record movies and shows for later viewing.
Conclusion
In conclusion, DIRECTV stands as a robust choice for those seeking a diverse array of movie channels. With options ranging from classic cinema to contemporary blockbusters, the service caters to a wide audience. The availability of premium movie channels like HBO®, Cinemax®, and Showtime® ensures that subscribers can enjoy top-notch entertainment from the comfort of their homes. So, grab your popcorn and immerse yourself in the cinematic world that DIRECTV brings to your screen.
Looking For More?
What Channel is HBO on DirecTV?
What Channel is Cinemax on DirecTV?
What Channel is Showtime on DirecTV?
What Channel is Starz on DirecTV?
What Channel is TCM on DirecTV?
What Channel is Epix on DirecTV?
What Channel is Hallmark Channel on DirecTV?
What Channel is AMC on DirecTV?