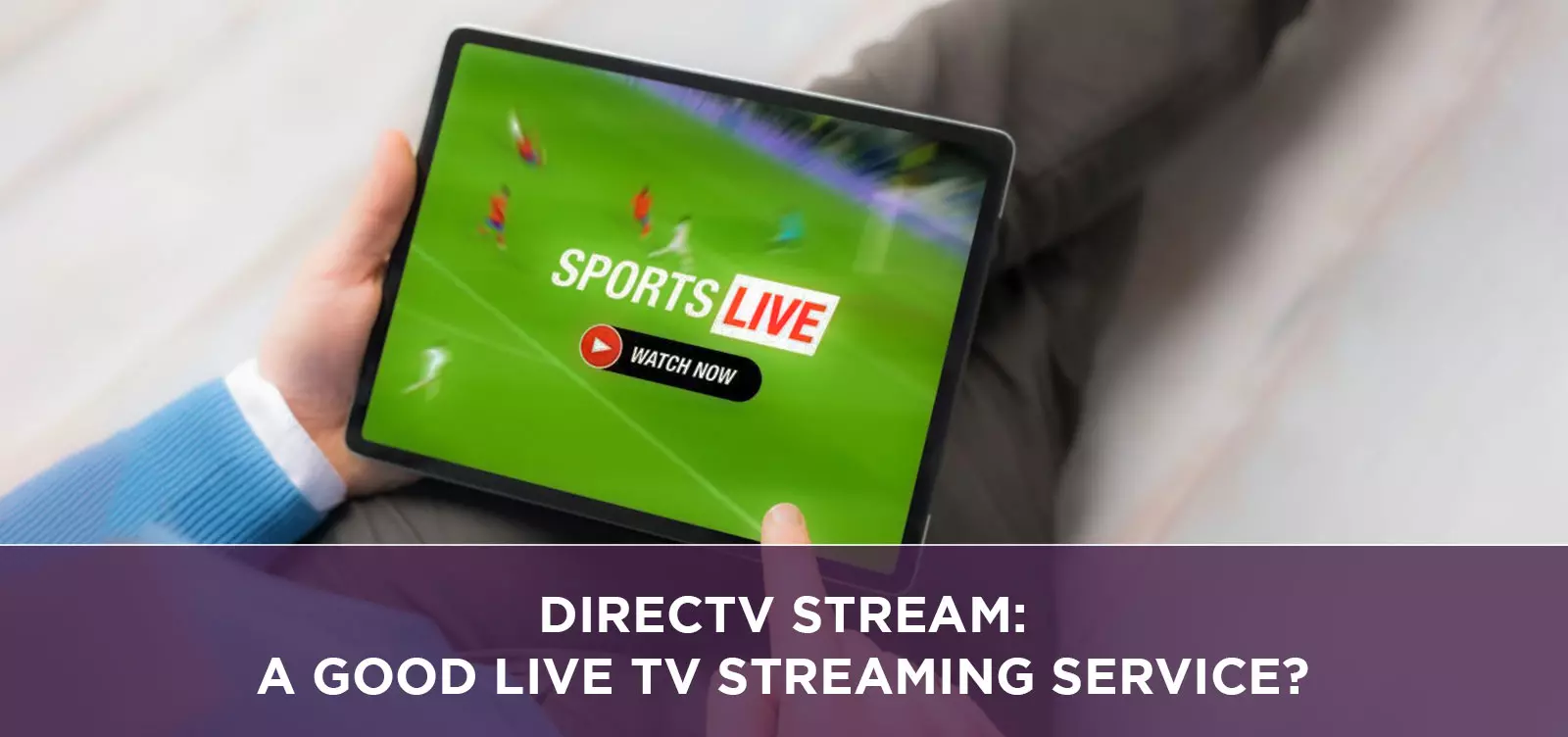 Are you looking for a live TV streaming service to watch your favorite shows? If so, DIRECTV STREAM might be just what you need! In this blog post, we'll explore the pros and cons of DIRECTV STREAM and how it compares to other streaming services. We'll also provide our opinion on whether or not it is a good option for you. So read on to learn more about DIRECTV STREAM!
Introduction
Welcome to the world of live TV streaming! DIRECTV STREAM is one of the most popular streaming services available today, offering a wide range of channels and features for an affordable price. In this blog, we'll explore what makes DIRECTV STREAM such a great service and whether or not it's the right option for you. We'll cover everything from pricing to device compatibility and more, so you can make the most informed decision about your streaming needs.
What Is DIRECTV Stream?
DIRECTV STREAM (formerly known as AT&T TV and AT&T TV NOW, launched by AT&T) is a no term commitment service that offers a reliable, live TV streaming experience. It provides access to regional sports networks and improved DVR options for those looking for a more traditional cable experience.
Unlike DIRECTV's satellite offering, DIRECTV STREAM is an internet-based streaming service that is comparable to YouTube TV, Hulu Live, Sling TV and fuboTV in terms of content and cost. It delivers the most channels of any streaming service on the market and provides an easy transition for viewers new to cord cutting.
What Are the Benefits of DIRECTV Stream?
DIRECTV offers several benefits for those looking for a quality live TV streaming service. As mentioned before, it is the only service to offer regional sports networks from AT&T, Comcast, Charter, and other providers. This means that if you are a sports fan, you won't miss out on any of your favorite teams' games. Plus, DIRECTV STREAM allows you to record multiple shows at once and fast-forward through the commercials of everything in your DVR.
It also offers some of the best streaming services for regional sports networks, making it an ideal choice for fans who want to keep up with their favorite teams. Furthermore, DIRECTV STREAM is available everywhere and comes with no term commitment, so you can enjoy the best of Live TV streaming without having to worry about long-term contracts or hidden fees.
What Are the Drawbacks of DIRECTV Stream?
Although DIRECTV STREAM does offer a lot of content for viewers to enjoy, it comes with its drawbacks. The service is one of the most expensive live TV streaming options on the market, and the user experience may be more like traditional cable than some users would prefer. Additionally, the DVR feature can be unreliable and may not always record the shows you want. You also won't get access to all of the regional sports networks available on other streaming services. So if you're looking for a low-cost, reliable streaming experience, DIRECTV STREAM may not be the right choice for you.
Is DIRECTV Stream Right for You?
If you're looking for a reliable live TV streaming service with regional sports networks and improved DVR options, then DIRECTV Stream could be a great option. It has no annual contract and no hidden fees, but it does come with a premium price tag. However, it's worth considering if you want the closest experience to traditional cable without the commitment. The app also unlocks premium access to live and On Demand TV, making it one of the most comprehensive streaming services available. It's worth exploring whether DIRECTV Stream is right for you and your budget.
How Much Does DIRECTV Stream Cost?
DIRECTV STREAM offers some of the most expensive live TV streaming packages on the market, with its basic package starting at $74.99 per month, tax included and no hidden fees or annual contracts. Its four plans range in price from $74.99 to $154.99 per month, making it one of the priciest options on the market. However, it does offer a great variety of shows and 40,000 On Demand titles, so if you're looking for a more traditional cable-style experience, then you may want to look into DIRECTV STREAM.
What Devices Can You Use with DIRECTV Stream?
You can watch DIRECTV STREAM on a variety of devices, including Android and iOS smartphones and tablets, as well as Apple TV, Roku, and more. To get started with DIRECTV STREAM, simply download the app to your device or visit the website to begin streaming. While the cost of DIRECTV STREAM is on the higher end of the live TV streaming services market, it may be the only place you can stream some of your favorite sports teams or channels. For those looking for a cable-like experience without the high price tag, DIRECTV STREAM may be worth exploring.
How to Get Started With DIRECTV Stream
Getting started with DIRECTV STREAM is easy. All you need to do is sign up for one of the four plans available, ranging in price from $74.99 to $154.99 a month plus taxes, and you can access live TV streaming right away. You'll also have the option of adding an optional streaming media box to your plan, which includes access to popular streaming services. And if you need a little help getting set up, they offer optional in-home setup as well. With the press of a button on your DIRECTV STREAM remote, you can access all your live channels through the Guide menu or button. So why not give DIRECTV STREAM a try and see if it's the right live TV streaming service for you?
Alternatives to DIRECTV Stream
For those looking for an alternative to DIRECTV Stream, there are several options available. Sling TV is a great choice, offering a smooth user experience and a channel guide similar to traditional cable. It also has the #1 variety of TV shows available. Hulu Live TV is another great option, offering both live TV and on-demand streaming. And YouTube TV is an excellent choice for those who want to stream live TV on-the-go. Each of these services offer their own unique benefits, so it's important to do your research to decide which one works best for you.
Conclusion
In conclusion, DIRECTV STREAM is a good option for those looking for a reliable live TV streaming service. It offers a wide range of channels, including sports and news, as well as the ability to record shows with the cloud DVR and watch them later. It does come with a monthly subscription cost and may not be the best option for everyone, but it is certainly worth considering if you're looking for an affordable live TV streaming service. Additionally, there are other options available if you'd like to compare services and prices before making a decision.
Ready to Buy Directv Stream? Just call today: (855) 213-2250
Resource:
Tips to Choose a DIRECTV Package
Best Streaming TV Devices of 2023: A Comprehensive Guide
Are DIRECTV Bundles Worth in 2023?