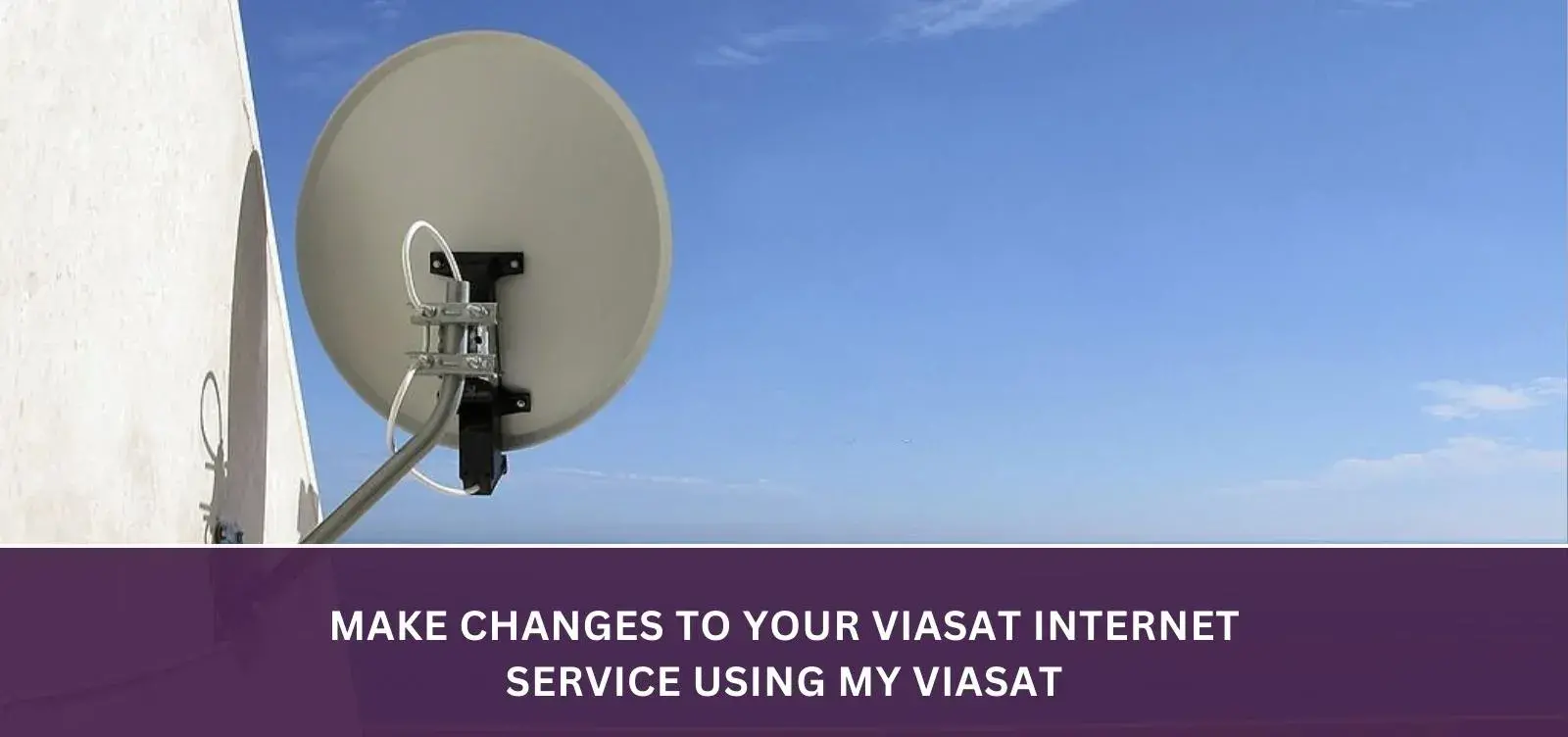 In the fast-paced world of today, having a reliable internet connection is a necessity. Whether you use the internet for work, education, entertainment, or simply staying connected with loved ones, having a dependable internet service provider is crucial. Viasat is one such provider that offers satellite internet services to customers across the United States. In this comprehensive guide, we will explore how you can make changes to your Viasat Internet service using the My Viasat portal. From account management to troubleshooting, we'll cover it all.
Viasat is a satellite internet service provider known for its high-speed internet options in areas where traditional broadband services may be limited. Whether you're a new Viasat customer or have been with them for a while, it's essential to know how to manage your account and make necessary changes to your service plan. My Viasat is a user-friendly online portal designed to help you do just that. In this guide, we will walk you through the process of using My Viasat to update your account information, change your service plan, pay bills, and troubleshoot common internet issues.
What is My Viasat?
My Viasat is an online portal and a mobile app provided by Viasat to its customers. It serves as a one-stop platform for managing your Viasat Internet service. Through My Viasat, you can access a variety of features and tools that enable you to:
View and pay your bills: Keep track of your billing statements and make payments online.
Change your service plan: Upgrade or downgrade your internet plan to suit your needs.
Monitor your data usage: Keep an eye on your monthly data consumption.
Get technical support: Troubleshoot common internet issues and contact Viasat support if needed.
Whether you're looking to make changes to your Viasat plan or just want to ensure your account information is up to date, My Viasat is the go-to platform for Viasat customers.
How to Access My Viasat
Accessing My Viasat is a straightforward process. You can use either a web browser on your computer or the My Viasat mobile app on your smartphone or tablet. Here's how to get started:
Using a Web Browser:
Open your preferred web browser.

Go to the official Viasat website.

Click on the "My Account" or "My Viasat" option. The exact wording may vary, but it should be easy to locate.
Using the My Viasat Mobile App:
Download the My Viasat mobile app from your device's app store. The app is available for both iOS and Android.

Install the app and open it on your device.

Log in using your Viasat account credentials.
Once you've successfully accessed My Viasat, you can start managing your account and making any necessary changes.
Managing Your Viasat Account
My Viasat offers various features to help you manage your Viasat Internet service efficiently. Here are some of the key tasks you can accomplish through the portal.
Updating Account Information
It's essential to ensure that your account information is accurate and up to date. My Viasat allows you to make changes to the following:
Contact Information: Update your phone number, email address, and mailing address.
Password: Change your account password for security purposes.
Communication Preferences: Set your communication preferences for notifications and alerts.
By keeping your account information current, you can receive important updates and information from Viasat without any interruption.
Changing Your Service Plan
Viasat offers a range of service plans designed to meet different internet usage needs. If you find that your current plan no longer suits your requirements, you can easily change it through My Viasat. Here's how:
Log in to My Viasat.

Navigate to the "Service Plan" or "Internet Plan" section.

Select the plan you wish to switch to.

Follow the on-screen instructions to confirm your plan change.
It's important to note that plan changes may be subject to a new agreement or contract term, so be sure to review the terms before making any changes.
Billing and Payment
My Viasat makes it convenient to manage your billing and payments. You can:
View Billing Statements: Access your billing history and view current and past statements.
Make Payments: Set up automatic payments or make one-time payments using various payment methods.
Billing Alerts: Set up billing alerts to receive notifications when your bill is due.
By staying on top of your bills through My Viasat, you can avoid late fees and service interruptions.
Viewing Data Usage
Viasat Internet plans often come with a monthly data allowance. To avoid exceeding your data limit and incurring additional charges, My Viasat provides tools to monitor your data usage. You can:
View Usage Data: Check your current data usage and remaining data allowance.
Usage History: Review your data usage history to identify trends and make informed decisions about your plan.
By regularly monitoring your data usage, you can ensure you're on the right plan and avoid any unexpected charges.
Technical Support
Even with a reliable internet service, technical issues can occasionally arise. My Viasat offers resources and tools to help you troubleshoot common problems and get the assistance you need.
Troubleshooting Common Issues
My Viasat provides a troubleshooting section with step-by-step guides for addressing common internet issues, such as slow speeds, connection problems, and Wi-Fi difficulties. These guides can help you resolve issues on your own without the need for technical support.
Contacting Viasat Support
If you encounter a technical problem that you can't resolve on your own, you can easily contact Viasat support through My Viasat. Here's how:
Log in to My Viasat.

Navigate to the "Contact Support" or "Technical Support" section.

Choose your preferred contact method, which may include phone, email, or live chat.
Viasat's customer support team is available to assist you in resolving any technical issues and ensuring that your internet service runs smoothly.
Frequently Asked Questions
Q1: What do I do if I forget my My Viasat login credentials?
If you forget your My Viasat username or password, you can easily recover them through the portal. Simply click on the "Forgot Username" or "Forgot Password" link on the login page, and follow the prompts to reset your credentials.
Q2: Can I change my Viasat service plan at any time?
While Viasat offers the flexibility to change your service plan, keep in mind that plan changes may be subject to a new agreement or contract term. Review the terms and conditions before making any changes.
Q3: What devices can I use to access My Viasat?
You can access My Viasat through a web browser on your computer or by using the My Viasat mobile app, which is available for iOS and Android devices.
Q4: How can I track my data usage to avoid overage charges?
My Viasat provides tools to monitor your data usage. You can check your current usage and view your usage history to make informed decisions about your plan and avoid exceeding your data allowance.
Q5: What should I do if I experience slow internet speeds or connectivity issues?
If you encounter slow speeds or connectivity problems, My Viasat offers troubleshooting guides to help you address common issues. If you can't resolve the problem on your own, you can contact Viasat support for assistance.
Conclusion
Managing your Viasat Internet service has never been easier, thanks to My Viasat. This online portal and mobile app provide Viasat customers with a convenient way to update account information, change service plans, pay bills, and troubleshoot technical issues. By using My Viasat, you can ensure that your Viasat Internet service meets your needs and runs smoothly, allowing you to make the most of your online activities. Whether you're a new customer or a long-time user, My Viasat is an invaluable tool for keeping your internet service in top shape. So, don't hesitate to explore the features of My Viasat and make the most of your Viasat Internet experience today.
Dial (844) 778-1116 now and let's get started! Take control of your Viasat service with My Viasat and make the changes you need for a faster, more reliable connection. Don't wait – call us today to unlock the full potential of your Viasat Internet!