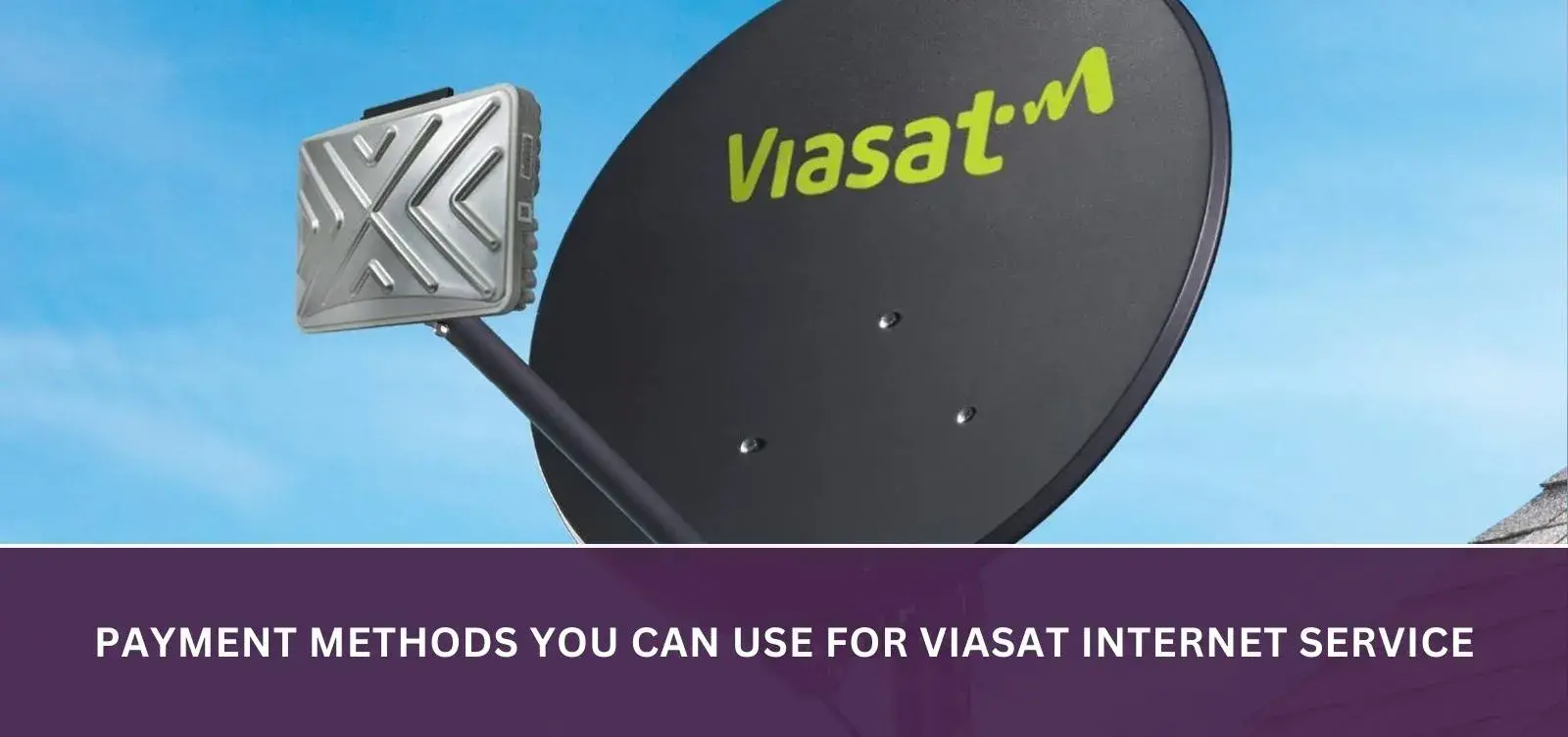 In today's fast-paced digital age, internet connectivity has become an essential part of our lives. Whether you use it for work, entertainment, or keeping in touch with loved ones, a reliable internet connection is a necessity. Viasat is a well-known provider of satellite internet services that offer connectivity options to people in rural and remote areas. While Viasat is known for its broad coverage and high-speed internet, it's essential to understand how you can pay for this service. In this comprehensive guide, we will explore the various payment methods you can use for Viasat Internet service.
Understanding Viasat Internet Service
Before delving into the various payment methods, let's briefly understand what Viasat Internet service offers. Viasat is a satellite internet service provider that uses advanced satellite technology to deliver high-speed internet to areas where traditional cable or fiber connections are unavailable or unreliable. This service is particularly popular in rural and remote locations, where other internet options may be limited.
Viasat offers a range of plans with varying speeds and data allowances to cater to different user needs. Whether you need internet for browsing, streaming, or working from home, Viasat has a plan to suit your requirements. Now that we have a basic understanding of Viasat, let's explore the payment methods available to customers.
Payment Methods for Viasat Internet
Viasat offers several convenient payment methods to make it easy for customers to pay for their internet service. Here's an overview of the most common payment options:
1. Credit and Debit Cards
One of the most straightforward and widely used payment methods for Viasat Internet service is credit and debit cards. Viasat accepts major credit cards, including Visa, Master Card, American Express, and Discover, as well as debit cards with the Visa or Master Card logo. This method is quick and convenient, allowing you to set up automatic payments or make one-time payments without the hassle of paper checks.
2. Electronic Funds Transfer (EFT)
Electronic Funds Transfer, or EFT, is another popular payment method for Viasat Internet. With EFT, you can authorize Viasat to withdraw funds directly from your bank account to cover your monthly bill. This hands-off approach ensures your payments are always on time, avoiding late fees and service interruptions. It's a reliable option for customers who prefer automated payments.
3. PayPal
For those who prefer online payment platforms, Viasat also accepts PayPal as a payment method. PayPal is a secure and convenient way to pay your Viasat Internet bills online. Simply link your PayPal account to your Viasat account, and you can make payments easily from your computer or mobile device.
4. Checks and Money Orders
While digital payment methods are popular, Viasat understands that some customers still prefer traditional paper-based payments. You can mail a check or money order to Viasat's payment address. Make sure to include your Viasat account number on the payment to ensure it's applied to the correct account. Keep in mind that payments by mail may take a few extra days to process, so plan accordingly to avoid service disruptions.
5. AutoPay
Viasat offers an AutoPay option, which is a hassle-free way to ensure your bills are paid on time every month. With AutoPay, your monthly payment is automatically deducted from your chosen payment method (credit card, debit card, or bank account). This option eliminates the need to worry about due dates and late fees, making it a convenient choice for busy individuals.
6. Retail Locations
If you prefer paying in person, you can visit one of Viasat's authorized retail locations. These locations can accept your payment and provide assistance with any billing-related questions. To find a retail location near you, use Viasat's online store locator or contact their customer support for guidance.
Now that you have an overview of the payment methods available for Viasat Internet service, let's move on to the Frequently Asked Questions (FAQ) section to address some common queries customers have.
Frequently Asked Questions (FAQ)
1. Can I change my payment method at any time?
Yes, you can change your payment method at any time by logging into your Viasat account online or contacting their customer support.
2. What happens if I miss a payment?
If you miss a payment, Viasat may assess late fees, and your service could be temporarily suspended. It's crucial to communicate with Viasat if you're experiencing difficulties with your payments to avoid service interruptions.
3. Are there any discounts for using a specific payment method?
Viasat typically does not offer discounts based on payment methods. Discounts are more commonly associated with the service plans themselves.
4. Can I pay my Viasat bill with cash?
While Viasat doesn't accept cash payments directly, you can pay your bill in cash at authorized retail locations that offer payment services.
5. How do I set up AutoPay for my Viasat account?
To set up AutoPay, log in to your Viasat account online, navigate to the billing section, and follow the instructions to enable AutoPay with your preferred payment method.
6. Is there a fee for using PayPal to pay my Viasat bill?
Viasat does not charge a fee for using PayPal to pay your bill. However, PayPal may have its own transaction fees that you should be aware of.
7. Can I pay my Viasat bill in advance?
Yes, you can make advance payments to cover multiple months of service. This can be done through your online account or by contacting Viasat's customer support.
8. Can I receive paper bills in the mail?
Yes, Viasat can provide paper bills if you prefer to receive them by mail. You can request this option when setting up your account.
Now that we've addressed some common questions, let's conclude our guide on payment methods for Viasat Internet service.
Conclusion
Choosing the right payment method for your Viasat Internet service is an important decision, as it ensures that your Internet bills are paid on time and without hassle. Viasat offers a range of convenient payment options, including credit and debit cards, electronic funds transfer (EFT), PayPal, checks and money orders, AutoPay, and the option to pay in person at retail locations.
It's essential to select a payment method that aligns with your financial preferences and ensures that your bills are consistently paid on time. Whether you prefer the convenience of automatic payments, the security of electronic funds transfer, or the familiarity of traditional checks, Viasat has you covered.
Remember to stay informed about your billing cycle, due dates, and any potential late fees. If you ever face difficulties with your payments, don't hesitate to reach out to Viasat's customer support for assistance and guidance. By understanding and utilizing the available payment methods, you can enjoy uninterrupted Viasat Internet service and stay connected in even the most remote areas.
In a world where internet connectivity is crucial for work, entertainment, and communication, Viasat provides a reliable solution, and with the right payment method, you can ensure that your internet service is seamless and hassle-free.
Upgrade your Viasat Internet experience today! Explore our convenient payment methods and stay connected hassle-free. Don't miss out – choose the perfect option for you now! Call Now (855) 212-8877.